Best Pool Contractor & Diamond Brite Installer in Essex County, NJ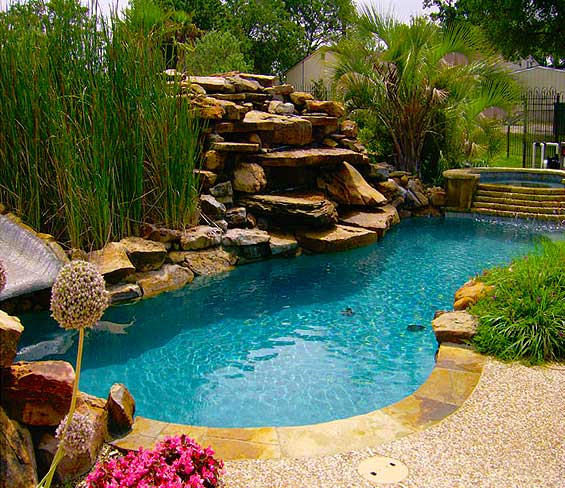 Pugliese Pool Services is one of the best professional contractor installers of GSM's Diamond Brite surface materials for Swimming Pools, Spas & Deck Finishes. As a Professional Pool Contractor & Installer, Pugliese Pool Services provides Diamond Brite installation services in Short Hills, Millburn, Livingston, Montclair, South Orange, NJ and Essex County and Union County areas.
Pugliese Pool Services is a trained Diamond Brite Installer of SGM's manufactured pool materials. SGM is the largest worldwide manufacturer of Swimming Pool, Spa, Fountain, and Deck Finishes. SGM manufacturers and provides high-quality pool products to Pugliese Pool Services. Pugliese Pool Services then acts as a pool renovator, pool builder, and pool installer. They use Diamond Brite's finishes by re-plastering a pool through the use of a wide variety of techniques and materials. Pugliese Pool Services ensures that the remodeling phase and renovations being done for pool plastering is completed with quality materials from Diamond Brite. Pugliese Pool Services will supervise and to meet every need of the installation process from start to finish.
If you are located in the Essex County, NJ area and wish to re-plaster your pool with Diamond Brite, you need to contact Pugliese Pool Services as your professional pool contractor. Pugliese Pools understands that high-quality materials and pool finishes manufactured by SGM, using Diamond Brite, which are necessary for maintaining durability, beauty, and satisfaction.
Pugliese Pool Services is a licensed installer of Diamond Brite pool finishes. Contact Pugliese Pool Services when your pool interior finish needs to be re-tiled, re-plastered, remodeled, or renovated They can execute just about any type of interior pool finish from SGM, especially Diamond Brite. Pool replastering and pool renovations has been done by them for both residential and commercial projects.
As licensed swimming pool contractors, Pugliese Pool Services can install any of the Diamond Brite finishes and materials that are available by the Diamond Brite manufacturer. To ensure your swimming pool remodeling project gets done the right way, call Alex and the Pugliese Pool Services team for quality service and workmanship of Diamond Brite applications & installations.